Hank is going to Hank.
If you didn't learn that from the series premiere of Lucky Hank, you'll know it after Lucky Hank Season 1 Episode 2, premiering Sunday on AMC and AMC+.
TV Fanatic scored an exclusive clip from the new episode, and it features Bob Odenkirk delivering another masterclass in acting.
He was excellent on Breaking Bad and Better Call Saul, but he's playing a very different role in Lucky Hank, showcasing his impressive acting range to perfection.
In the clip, Hank is given the opportunity to speak with Booker Prize winner George Saunders.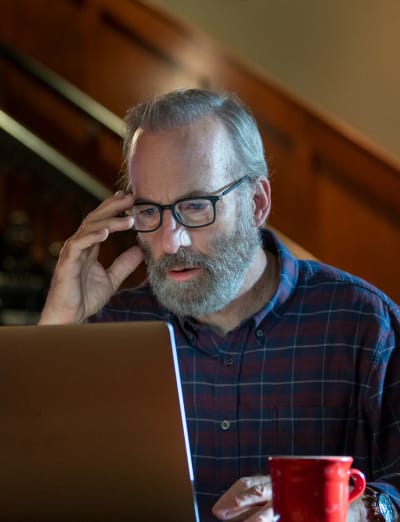 While anyone would be ecstatic about speaking with such a prestigious figure, Hank has other ideas.
It doesn't help matters that Hank learns just how much the college is paying for the privilege of having George at the campus.
It's a fun scene that showcases why the show has been such a resounding success with critics.
Check out the clip below.
From Executive Producers of Better Call Saul and The Office comes Lucky Hank, a witty midlife meltdown tale starring Bob Odenkirk as Professor "Hank" Devereaux, Jr., the unlikely chairman of an English department at a badly underfunded college who becomes increasingly unhinged navigating the dysfunctional chaos of personal and academic life.
In addition to Odenkirk as Hank, the series stars Alvina August as June Washington-Chen, Cedric Yarbrough as Paul Rourke, Diedrich Bader as Tony Conigula, and Jackson Kelly as Barto Williams-Stevens.
Also starring is Mireille Enos as Lily Devereaux, Olivia Scott Welch as Julie, Sara Amini as Meg Quigley, Shannon DeVido as Emma Wheeler, and Suzanne Cryer as Gracie DuBois.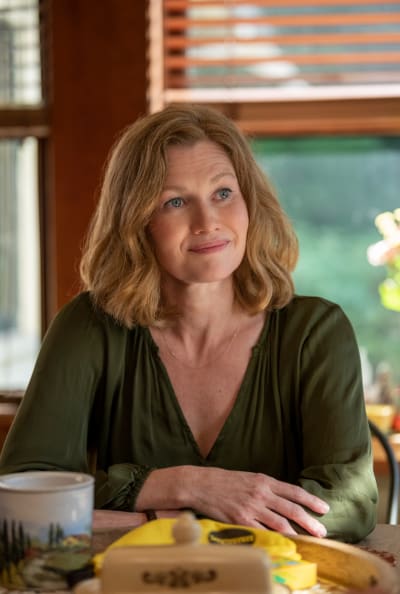 The series boasts a wealth of talent, right?
What are your thoughts on the clip?
Hit the comments.
Paul Dailly is the Associate Editor for TV Fanatic. Follow him on Twitter.