The adolescent years are a highly formative time. Young people experience rapid emotional, mental, and physical development during their teen years, and their habits and thoughts are impressionable, making them more susceptible to outside influences.
And with each generation of adolescents, new societal pressures emerge. While certain internal struggles are ubiquitous among teens of all generations, those who are coming of age in the world of digital communication face unique challenges, including complex behavioral health disorders. As technological advancements continue to increase, so does the presence of mental health concerns in adolescents.
Teens today are suffering from anxiety, depression, and post traumatic stress disorder, and they are developing eating disorders that are markedly more severe than ever before [1]. This uptick in the prevalence of mental health concerns may be largely due to certain external factors, including the effects of social media and its heightened use during the COVID-19 pandemic.
The Influence of Social Media on Body Image
Social media can bring about meaningful connections, but overuse or misuse can be damaging to a young person's mental health. The hyperconnected nature of social media has redefined the way teens interact as well as the way they view themselves. The more time a teen spends scrolling on social media, the longer they are exposed to overly edited photos, weight loss challenges, and, in some instances, content that promotes disordered eating.
Research has shown that those who spend more time on social media may be at greater risk for developing eating disorders. According to one study, there is a correlation between social media usage and disordered eating behaviors. Of the population of adolescents studied, a greater number of social media accounts led to higher scores for thoughts and behaviors linked to eating disorders [2].
Social media also fuels social comparison, which is the idea that a person determines their personal worth based on how they match up with others. The danger is that, because social media posts are curated and filtered, teens compare themselves with distorted versions of reality. These unrealistic expectations can have serious impacts on their body image and overall mental health.

Advertisement
Pandemic Sets Trend
As people worldwide adapted to life in quarantine during the COVID-19 outbreak, teens began to spend an increased amount of time online to meet virtual education requirements and for social interaction. According to data from 2020, 63% of children in the United States were spending more time on social media than they did before the pandemic [3]. Another study reveals that increased daily time on social media is associated with overall poorer mental health [4].
In 2021, pediatric health organizations declared a national emergency in children's and adolescents' mental health. At the height of the pandemic, the number of adolescent girls admitted for weekly pediatric emergency department visits doubled. And while life has seemingly gone back to normal in the years following the COVID-19 outbreak, the lingering effects of the pandemic are apparent in the volume of young people who are still grappling with eating disorders. Not only are hospital visits for eating disorders higher than pre-pandemic rates, but symptoms are more acute for those who are suffering, and patients are younger [1].
The Importance of Awareness and How Parents Can Help
It's impossible to control every external influence in an adolescent's life, but parents can take small steps to safeguard their children against the negative consequences of eating disorders, beginning with helping them understand how their online presence impacts others and society.
It's important for teens to recognize that social media feeds are not always a depiction of reality. Teaching adolescents to be selective about the types of accounts they follow can help them reduce negative media consumption and support their mental health.
Teens are in a particularly complex stage of life, and because they are not fully developed mentally or physically, eating disorders can have a more severe impact on their long-term health. It's important to be cognizant of the warning signs of eating disorders so that you can take action quickly when your loved one is suffering.
Signs of eating disorders in adolescents include:
Changes in eating patterns, such as being overly restrictive about when, how much, and what they eat
Drastic weight changes
Vocalizing discontent with what their body looks like or how much they weigh
Spending an abnormal amount of time exercising
Spending long periods of time in the bathroom
If your child or loved one is exhibiting disordered eating behaviors, seeking early intervention can help them get on a path to lasting recovery.
References
[1] Hopkins, C. (2023, April 29). "Eating disorders among teens more severe than ever." NBC News. https://www.nbcnews.com/health/health-news/eating-disorders-anorexia-bulimia-are-severe-ever-rcna80745
[2] Wilksch, S., O'Shea, A., Ho, P., Byrne, S., & Wade, T. (2019, December 3). The relationship between social media use and disordered eating in young adolescents. Wiley Online Library. https://doi.org/10.1002/eat.23198
[3] Dixon, S. (2022, January 31). "Changes in teen social media usage since COVID-19 according to parents in the United States as of June 2020." Statista. https://www.statista.com/statistics/1286790/united-states-parents-on-teens-social-media-usage-pre-pandemic/
[4] Thygesen, H., Bonsaksen, T., Schoultz, M., Ruffolo M., Leung, J., Price, D., & Østertun Geirdal, A. (2022, January 18). Social media use and its associations with mental health 9 months after the COVID-19 outbreak: A cross-national study. Frontiers.  https://doi.org/10.3389/fpubh.2021.752004
---
About Timberline Knolls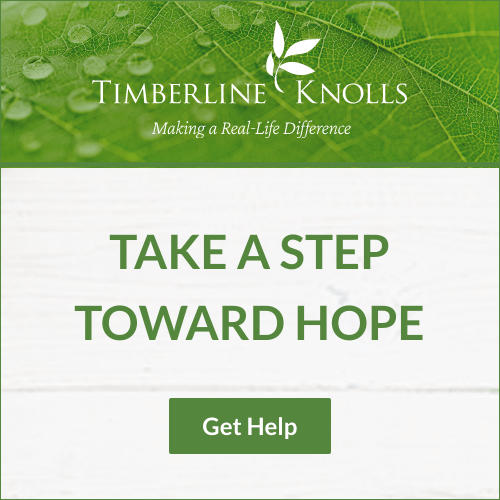 Timberline Knolls is a residential treatment center located on 43 beautiful acres just outside Chicago, offering a nurturing recovery environment for women and girls age 12 and older who are struggling with eating disorders, addiction, trauma, and co-occurring mental health conditions. An adult partial hospitalization program (PHP) is available for step-down and for women to directly admit. By serving with uncompromising care, relentless compassion, and an unconditional joyful spirit, we help our residents and clients help themselves in their recovery. For more information, please visit www.timberlineknolls.com.
---
The opinions and views of our guest contributors are shared to provide a broad perspective of eating disorders. These are not necessarily the views of Eating Disorder Hope, but an effort to offer a discussion of various issues by different concerned individuals.
We at Eating Disorder Hope understand that eating disorders result from a combination of environmental and genetic factors. If you or a loved one are suffering from an eating disorder, please know that there is hope for you, and seek immediate professional help.
Published on June 20, 2023. Published on EatingDisorderHope.com